Update 10th August: The next publish date was stated as Friday 3rd September, when the correct date is actually Friday 27th August.
August's paper has gone to print and will be delivered from Monday 2nd August across South Tenerife! As usual it can be read online or downloaded here.
Over the last few months we've noticed a steady increase in people out and about, and of course hire cars which has been lovely to see. At the start of the lockdown we had to be selective about where we distributed the paper, but starting this month we will be expanding our outlets to include the bars, cafés, and restaurants we postponed delivering to, which have become busier again.
On the front cover this month is a lovely 3 bedroom property for sale in Hermigua, La Gomera which is nestled between two large mountain ranges, marketed by Tenerife Properties.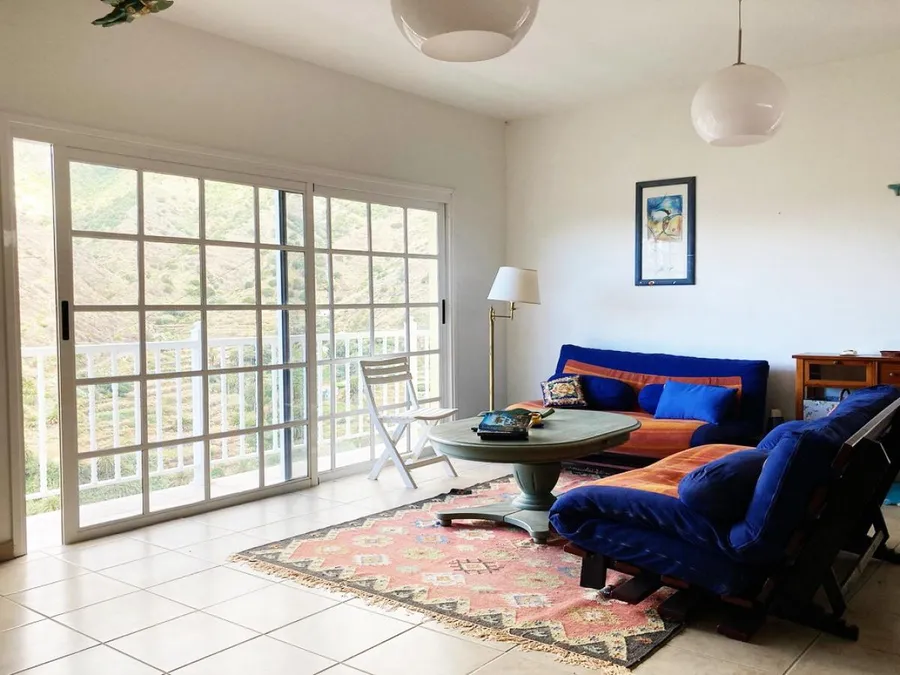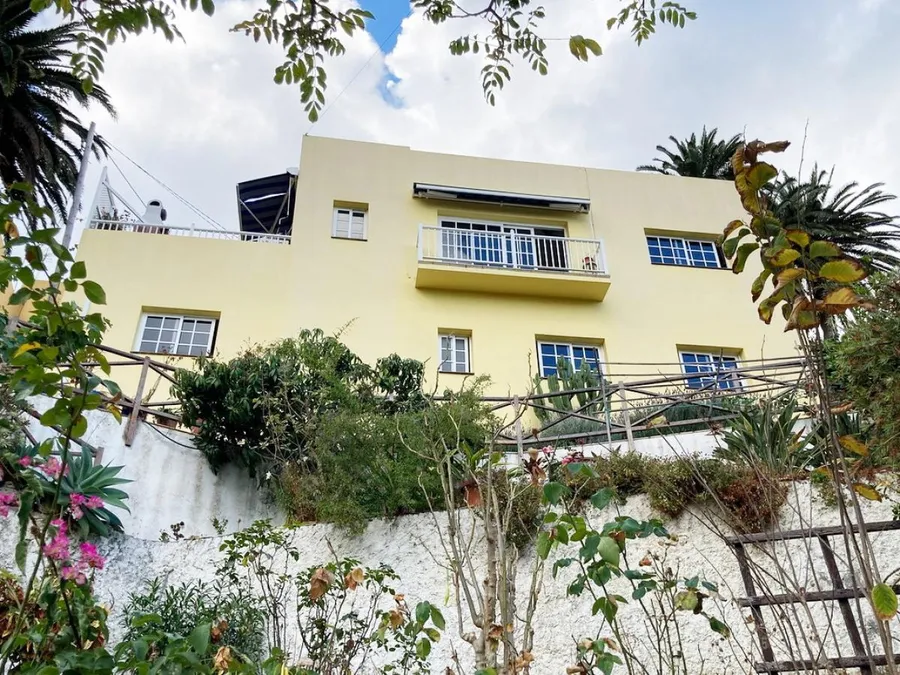 Approximate location
Welcoming BGP LTD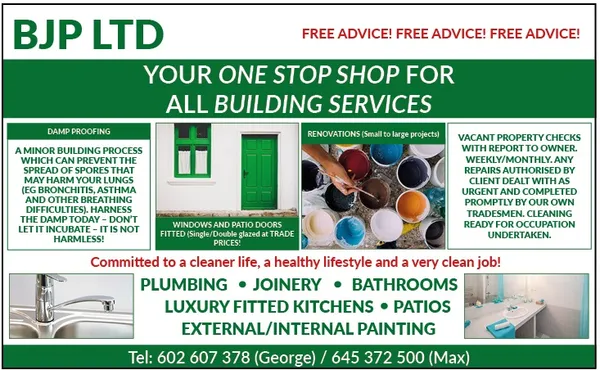 YOUR ONE STOP SHOP FOR ALL BUILDING SERVICES
PLUMBING
EXTERNAL/INTERNAL PAINTING
JOINERY
LUXURY FITTED KITCHENS (planned using CAD)
BATHROOMS
PATIOS
WINDOWS AND PATIO DOORS FITTED (Single/Double glazed at TRADE PRICES!)
RENOVATIONS (Small to large projects)
Vacant property checks with report to owner. weekly/monthly. any repairs authorised by client dealt with as urgent and completed promptly by our own tradesmen. cleaning ready for occupation undertaken.
DAMP PROOFING
A minor building process which can prevent the spread of spores that may harm your lungs (eg bronchitis, asthma and other breathing difficulties). Harness the damp today – don't let it incubate – it is NOT harmless!
Tel: 602 607 378 (George) / 645 372 500 (Max)
Next month
The September issue will be printed on Friday 3rd September, and the cut off date for receiving advertising material is two days before on Wednesday 1st September.
See you next month!