The TPG met with Minna Jokinen, principal of the company, in her new office in Granadilla, where she gave us the following backdrop to her time in Tenerife:
In 2013, having already worked in the property business for nearly a decade, I felt it was time to start something of my own. So, together with a Belgian business partner, we founded Belfin Property SL.
Today we are a team of three energetic Finnish ladies!
I think the secret to any successful business is how you treat your clients. When you treat them well and give the best service you can, they will come back to you time and again, and will also recommend you to others. Good work ethics, honesty, transparency, reliability - without those you won't last very long in this business. And, obviously, a good knowledge of the property business and all its aspects is hugely important. We never forget about the client once the sale is done, and always endeavour to give a good after-sales service, including help in other areas; for instance with taxes, refurbishments etc. Over the years many clients have become friends.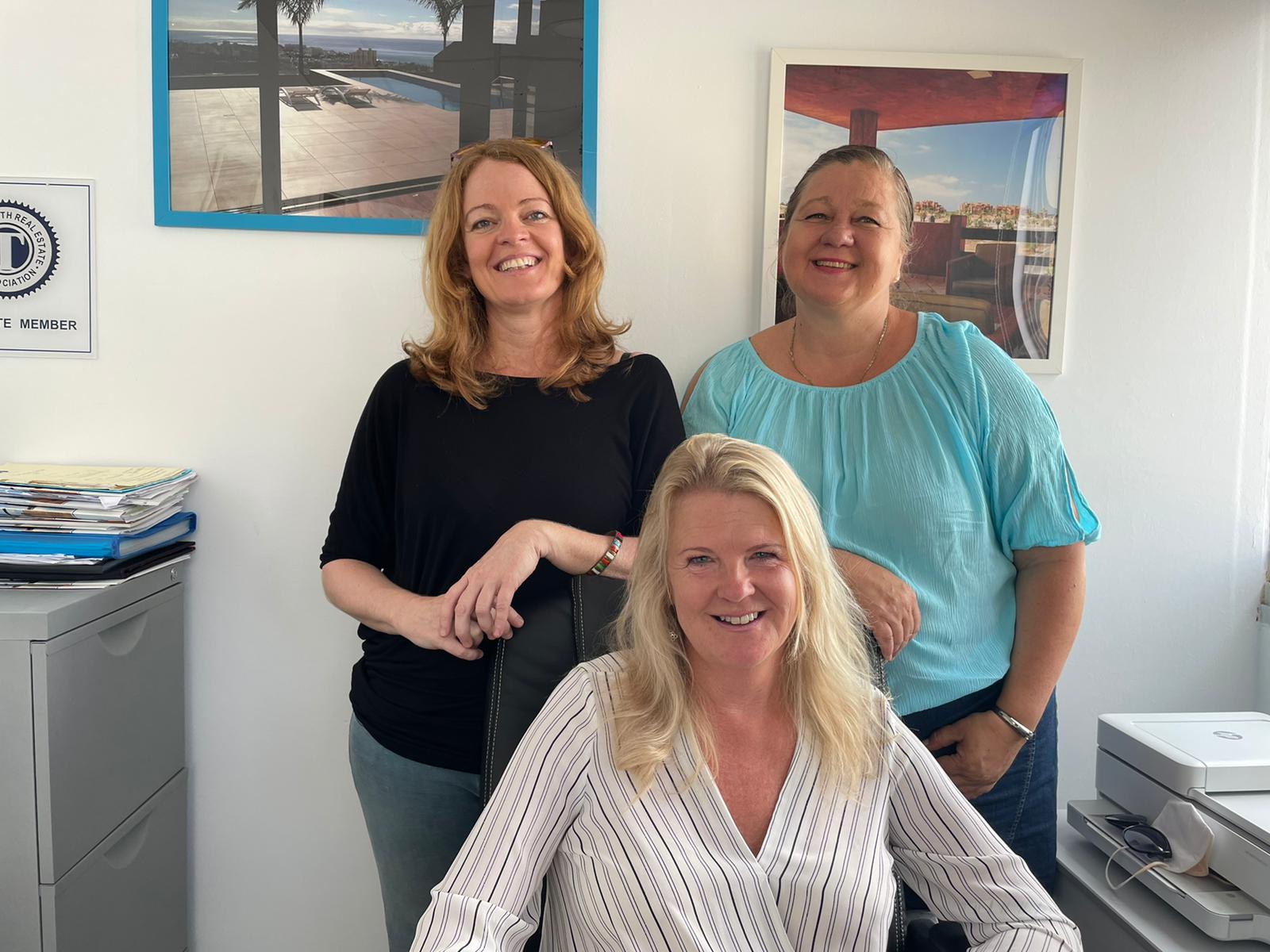 Having lived in Tenerife for just over 28 years (I am originally from Finland, but before settling here I lived in the U.S.A., Switzerland, Greece and also two other Canary Islands - Gran Canaria and Lanzarote. When my son, Oscar, was born in 1992, I thought we'd better put some roots down somewhere, and Tenerife seemed the perfect choice and I have never regretted this for a moment! Oscar went to Finland to study 11 years ago and decided to stay! Recently he made me a grandmother, which means more frequent trips between here and Helsinki! Everyone is a winner!
For more information, please visit Tenerife Belfin online.