There are a number of different routes you can take to reach one of the most popular spectacles in Tenerife: Las Escurriales, The Lunar Landscape.
The most commonly used starting points are from the Vilaflor area but there are other paths from Cruz de Tea and Las Vegas as well as descending from Las Cańadas, but these routes are much longer. In March, my walking buddy Alan suggested we use a track he had discovered a few years ago which starts from a higher altitude so reducing some of the climbing. The track is pretty good, wide and well used - probably by fire fighters and water companies. The route we chose is 11.5 miles long, where the normal route from Vilaflor is an 8.5 mile round trip. Either way, as you near the object of the climb you encounter many other walkers, some from a campsite a few hundred feet below.
We walked in glorious sunshine and enjoyed the climb through the forests above Vilaflor to the Lunar Landscape itself. On arrival, you encounter a number of moon-like white pumice formations created over thousands of years through erosion by rain and wind. It is a delicate formation and it is forbidden to go past the barrier and walk too close in case you cause any damage. It is said that the legendary Guanches worshipped this area and certainly visited here during their seasonal migrations in quest for forage for their livestock.
The spectacle itself is situated at around 6,400 feet, not far below Mount Guajara, the third highest peak on the island, and Mount Arenas, both on the edge of the caldera facing Mount Teide. As a result, the views are as spectacular as any on the island.
We enjoyed a relaxed lunch taking in the spectacle whilst feeding the native Blue Chaffinches and Tenerife Lizards materializing whenever you retrieve your sandwiches from your knapsack.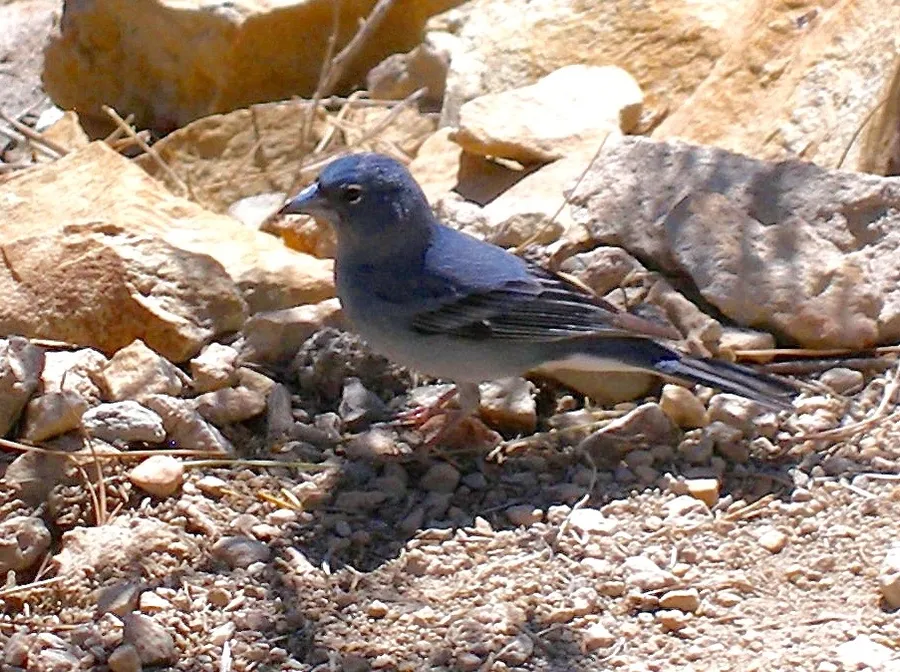 The usual Canarian flora is in evidence along the route, their glory dependent on the time of year and weather. As we descended, we were fortunate to spot the beautiful California Poppy in flower by the roadside above Vilaflor.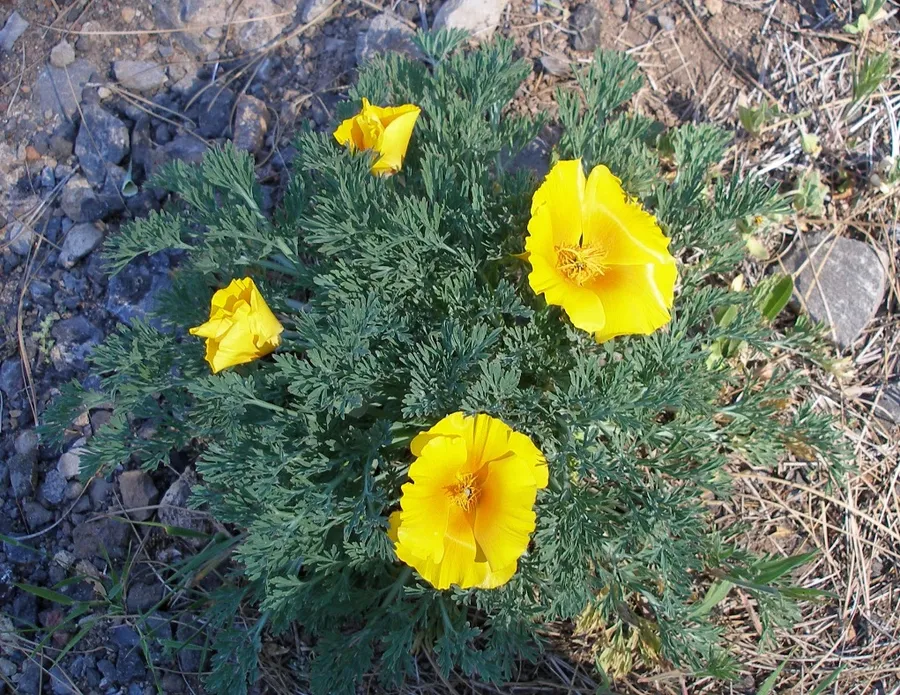 We spent 6 hours on our walk but 5-6 hours should be the norm depending on your urgency. In March this year the Arona Cabildo ran an organized walk including transport there and back at a very reasonable price, but, be aware that this is a much longer day, allowing for the varying speed of the walkers and organization of transport etc.
Further details of this walk can be found on the web or in the book Tenerife Nature Walks by Sally Lamdin-Whymark. This is available on the web or from the bookshop in Los Cristianos.
More walking in Tenerife: